Event box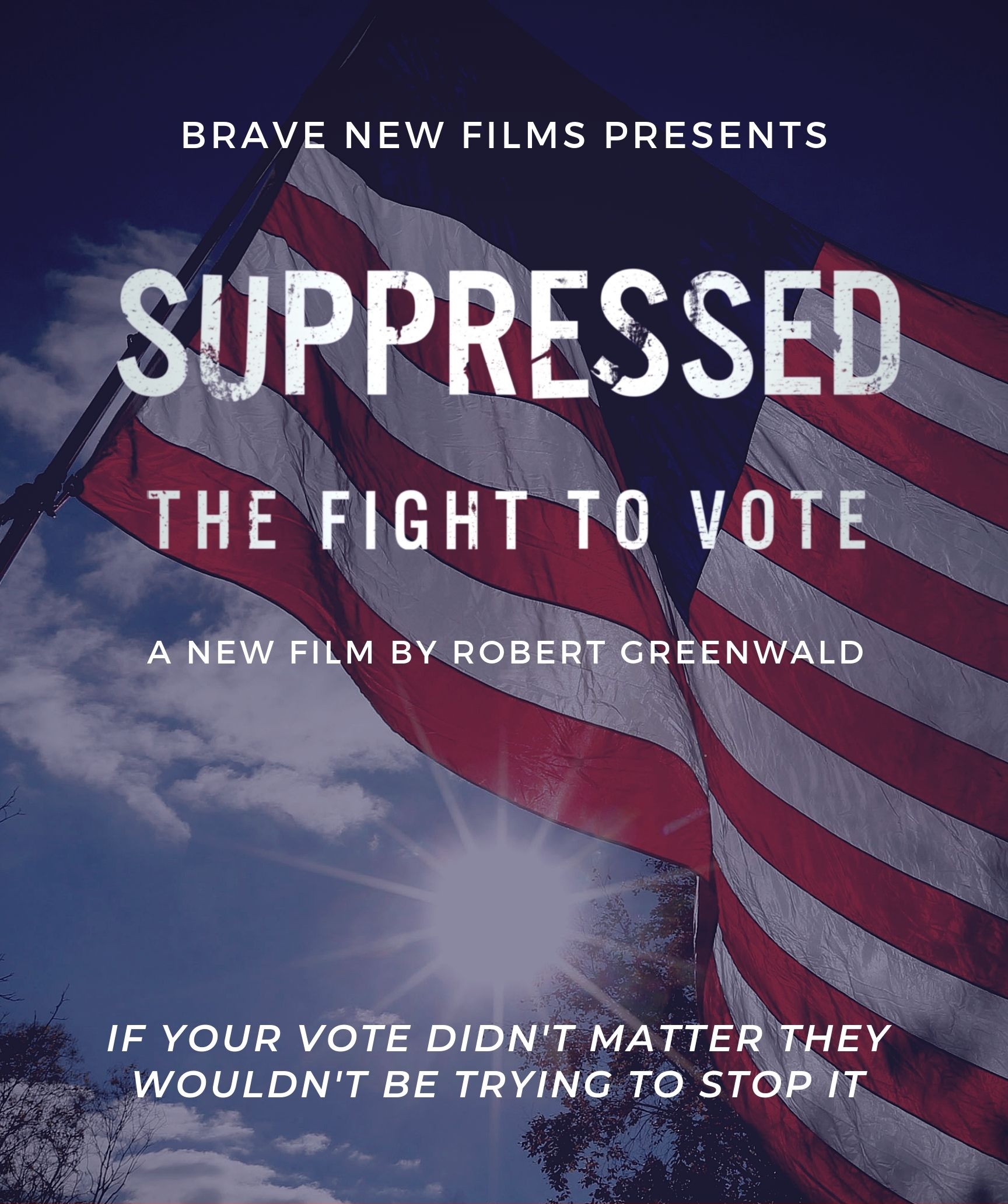 Suppressed 2020: The Fight to Vote
We will be streaming Suppressed 2020: The Fight To Vote, a documentary by Robert Greenwald, through Zoom. Weaving together personal stories from voters across the state of Georgia, this short, powerful documentary paints an undeniable picture of voter suppression in the 2018 midterm election; the film then reflects upon the relevance of voter suppression tactics for the 2020 election. A moderated discussion, highlighting resources for taking action, will follow the film in our Zoom meeting.
For those experiencing technical difficulties streaming, the film can also be watched on the Brave New Films website; we will all join together for discussion at the end.
Date:

Thursday, September 10, 2020

Time:

6:00pm - 7:15pm

Audience:

Categories:
We at AC Library care about your privacy. None of our live programs where members can chat or share video are recorded and none of the chat logs are saved. No one who attends a virtual program will be able to see the list of other attendees. Links to join a program will not be posted publicly and will only be sent to members who register in advance.
AC Library currently uses GoToMeeting and Zoom for virtual programming. We encourage you to click on the join link a few minutes early to download the meeting software for the first time. If you do not want to download software, please use the Chrome browser to participate. When you login you will be given the option to share your webcam and microphone. The choice is yours! We'd love to see you like we do at the library, but also understand if you are still in your bathrobe.